Web Summit started as a simple idea in 2010: Let's connect the technology community with all industries, both old and new. It seemed to resonate. Web Summit has grown to become the "largest technology conference in the world". No conference has ever grown so large so fast.
The topic of the conference is centered on internet technology and attendees range from Fortune 500 companies to smaller tech companies. This contains a mix of CEOs and founders of tech start ups together with a range of people from across the global technology industry, as well as related industries.
For all coders and developers, who still does have tickets, there is a great opportunity to claim free tickets to Web Summit. Open Source initiative will be giving away 500 pairs of tickets to the most active coders in the Web Summit network.
Don't be shy and apply! We already got our tickets!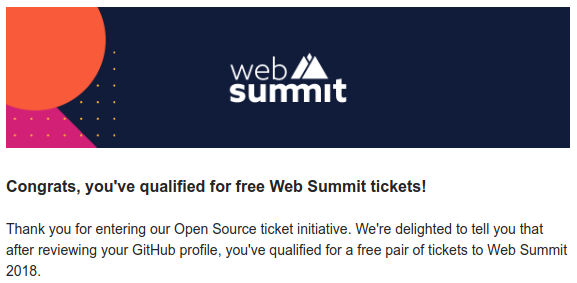 ---
ResourcesClick to expand/shrink